Astellas is
Committed to Diversity and Inclusion
Astellas is committed to nurturing a diverse workforce because we know that an employee population with unique skills and different experiences can create better solutions for patients and stakeholders.
Our definition of diversity includes all of the characteristics that make individuals both unique and distinct – whether visible or not. We believe that our expertise, combined with the novel approaches and unique experiences of our employees, brings value to our organization.
We are proud to support seven dynamic employee impact groups (EIGs) focused on empowering employees to establish diverse and inclusive support communities within the organization.
African American EIG
Asian EIG
Hispanic EIG
LGBTQ+ EIG
Military EIG
Abilities EIG
Women EIG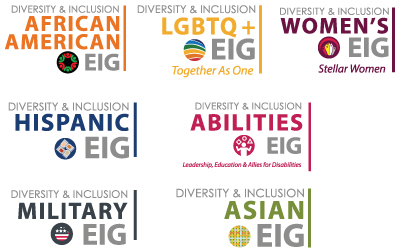 Our Employee Impact Groups focus their activities to drive impact to business and organizational outcomes by aligning their objectives along four key pillars: career, culture, community and commerce. Astellas fully leverages these groups to foster a diverse workforce and inclusive environment that enhances our ability to meet the needs of our patients, our community, and our employees.
Astellas has committed itself to fostering workplace development, diversity, and inclusion at Astellas and across the biotechnology industry. We are dedicated to being at the forefront of efforts to develop a diverse and talented global workforce. We also support the WDDI principles adopted by the Biotechnology Innovation Organization (BIO), which you can learn more about at https://www.bio.org/diversity.